Ethiopia's macro economy is showing improvements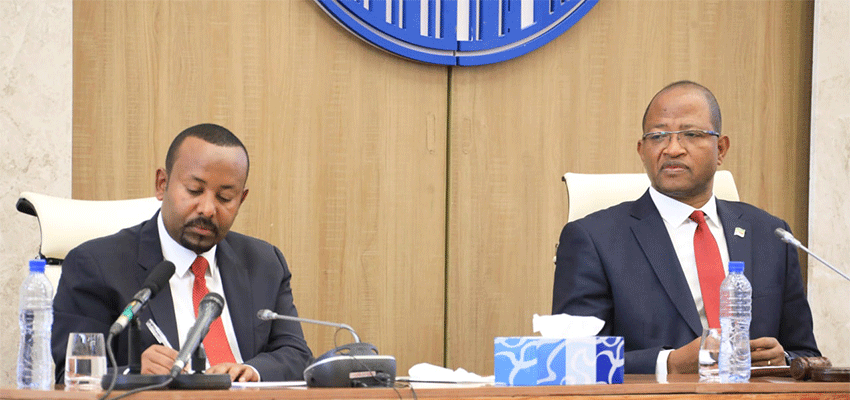 (Parliamentary News), November 15, 2022; The Prime Minister of The Federal Democratic Republic of Ethiopia, Honorable Abiy Ahmed (PhD) attended House of Peoples' Representatives and explained and responded to the questions from the MPs and stated that Ethiopia's macro economy is showing improvements.
He said that we have been able to withstand the challenges that we have faced in our country due to the war, drought, COVID-19 pandemic, natural and man-made challenges and have been able to achieve better development.
According to the data released by the World Bank; He explained that Ethiopia has the largest economy among East African countries and the third largest among sub-Saharan African countries.
The prime minister explained that last year's (GDP) growth was 6.4%, and it is planned to reach 7.5 % next year.
He added: In the agricultural sector 6.1%, in the industry 4.9%; He explained that in the service sector, only Ethiopian Airlines was able to record 7.6% growth.
He said that in the financial sector, the total assets reached 2.3 trillion Birr with a growth of 21%.
He also explained that the information technology sector, which is a pillar of our country's development, has been able to improve software for more than 20 government institutions and 200 private institutions so that the society can get efficient services.
He explained that bank deposits reached 1.6 trillion Birr by more than 80% of bank customers in the banking service sector.
In the current Ethiopian fiscal year, He explained that by step up the growth of our country, it is expected that the macroeconomic sector will record a growth rate of 7.5% including at least one point.
The Prime Minister stated that his government will work to get better income in the current fiscal year by strengthening Ethiopian Airlines and Ethio-Telecom in the service sector.
Translated By Yared Eshetu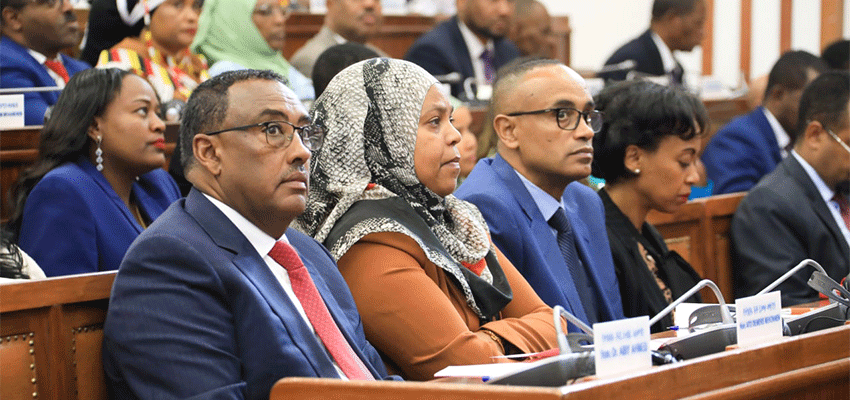 Copyright 2020 - All rights reserved. House of Peoples' Representatives