"In order to realize the prosperity of Ethiopia, it is necessary to establish a lasting peace." - Prime Minister Abiy Ahmed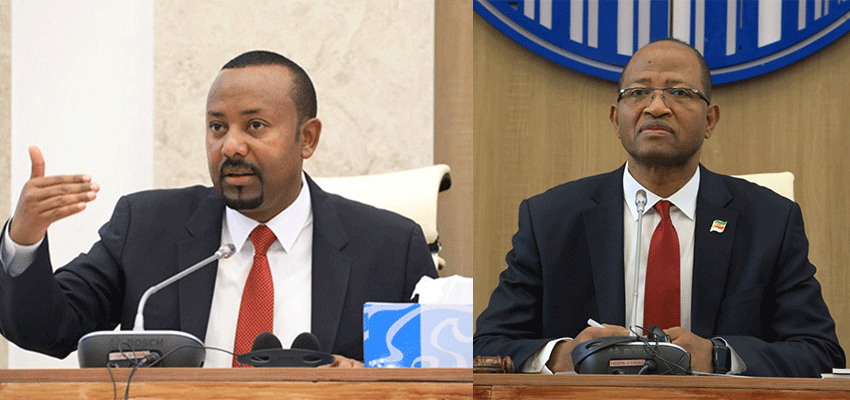 (Parliamentary News), Nov 15,2022; Prime Minister Abiy Ahmed (PhD) said that to make Ethiopia's prosperity a reality, it is necessary to establish a lasting peace.
The Prime Minister stated this when he gave an explanation and response to the questions raised by MPs regarding the opening speech of Her Excellency President Sahlework Zewde on Oct 10, 2022.
MPs raised many questions to Prime Minister Abiy Ahmed regarding national issues, lasting peace and negotiations, economic development and challenges, as well as lasting solutions to common complications as national challenges.
When Prime Minister Abiy Ahmed responded to a question raised by the House regarding the peace negotiations; He said that it is not always possible to live in war and to continue the prosperity of Ethiopia, it is crucial to end the war and come to peace talks.
The prime minister stated that forces that seek benefit from war do not always want peace. He explained that it is vital to work together so that the issues promised in the negotiations are implemented.
The prime minister said that the work of humanitarian assistance to the citizens of the war-affected areas, building infrastructure and repatriating the displaced from their homes to their villages is being done with great attention.
The Prime Minister reminded that it has been confirmed that Ethiopia's economy is irreversible due to man-made and natural disasters. For example, in 2021, the agricultural sub-economy showed significant growth. He stated that the country's economy will grow by 7.5 %.
Prime Minister Abiy Ahmed also reminded that if it is possible to continue the promising changes seen in the agricultural sector, it is possible to make Ethiopia a breadbasket.
In order to stabilize the inflation faced to Ethiopia, the Prime Minister stated that sharing meals, feeding students, and government-supported product supply were taken as a solution to alleviate the crisis. He pointedly explained that the basic solution to solving the crisis in a sustainable way is to produce enough, reduce waste, share to each other, saving and be selective.
The prime minister pointed out that unemployment is a challenge for the countries of the world as well as for Ethiopia. He did not go without stating that the Ministry of Labor and Skills is working hard in creating job opportunities for citizens.
Prime Minister Abiy Ahmed stated that the inclusive national dialogue is a great hope to solve almost all of Ethiopia's complex challenges. He said that it is essential for the commission to work together in order to be effective in carrying out its duties and responsibilities.
On the other hand, Prime Minister Abiy Ahmed stated that in Ethiopia theft is considered as a good culture and there is a lot of embezzlement of the country and public resources. He pointed out that a committee has recently been set up to solve this problem and action will be taken to crack down on corrupt people.
Finally, the House passed the proposed support motion with 1 abstention and 4 votes.
Translated By Yared Eshetu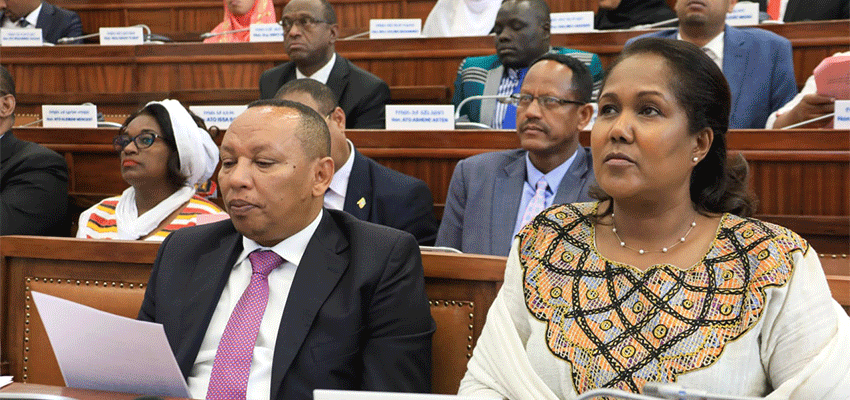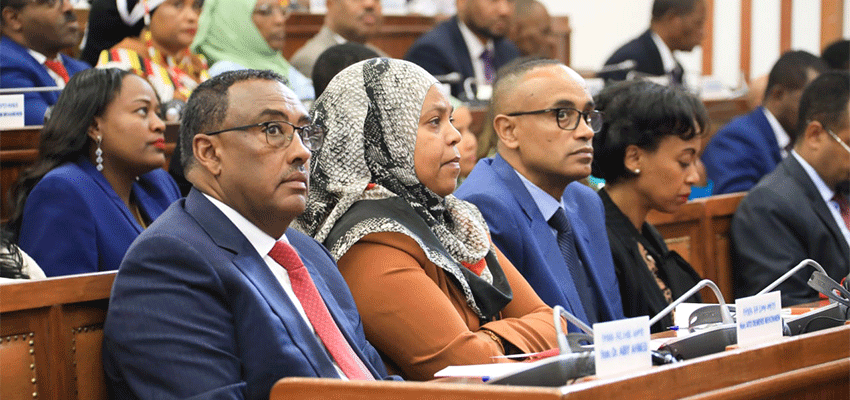 Copyright 2020 - All rights reserved. House of Peoples' Representatives